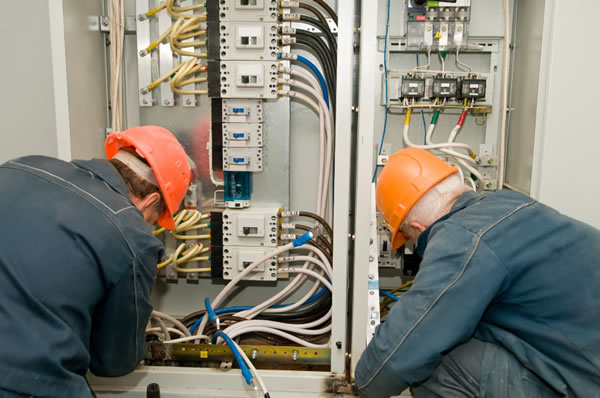 Electrical Services & Upgrades
How to Determine If It's Time for Electrical Remodeling
With all the gadgetry available in most homes nowadays, it's hard for older wiring networks to keep up with the enormous electrical requirements. If your home was built prior to 1970, then you should definitely have your entire electrical system replaced. Older systems are made of aluminum wiring, which is not the best material out there for conducting electricity. Here are several signs that you may need to call an electrical remodeling company.
Not enough outlets for all the electrical devices in your home. If you're using extension cords on a major scale, then you should definitely have your system updated. Have your electrician install several more outlets in your home so that you don't have to use extension cords.
Breakers trip often. When a breaker trips, it means that there is fault in the system. Usually, this happens due to overloads in the system. In other words, your wiring network cannot support the amount of power your appliances require.
If you experience any of these signs, then you should have your electrical system checked by a professional. After a thorough inspection, an electrician can say whether your network needs to be updated or not. For the best electrical remodeling services in Snellville, Lawrenceville, Stone Mountain, Lilburn and surrounding areas, you should contact Browning Electrical Services. Our phone is 678-758-2806. Call us if you have any questions.